Enjoy S1 (Early Bird Pre-order)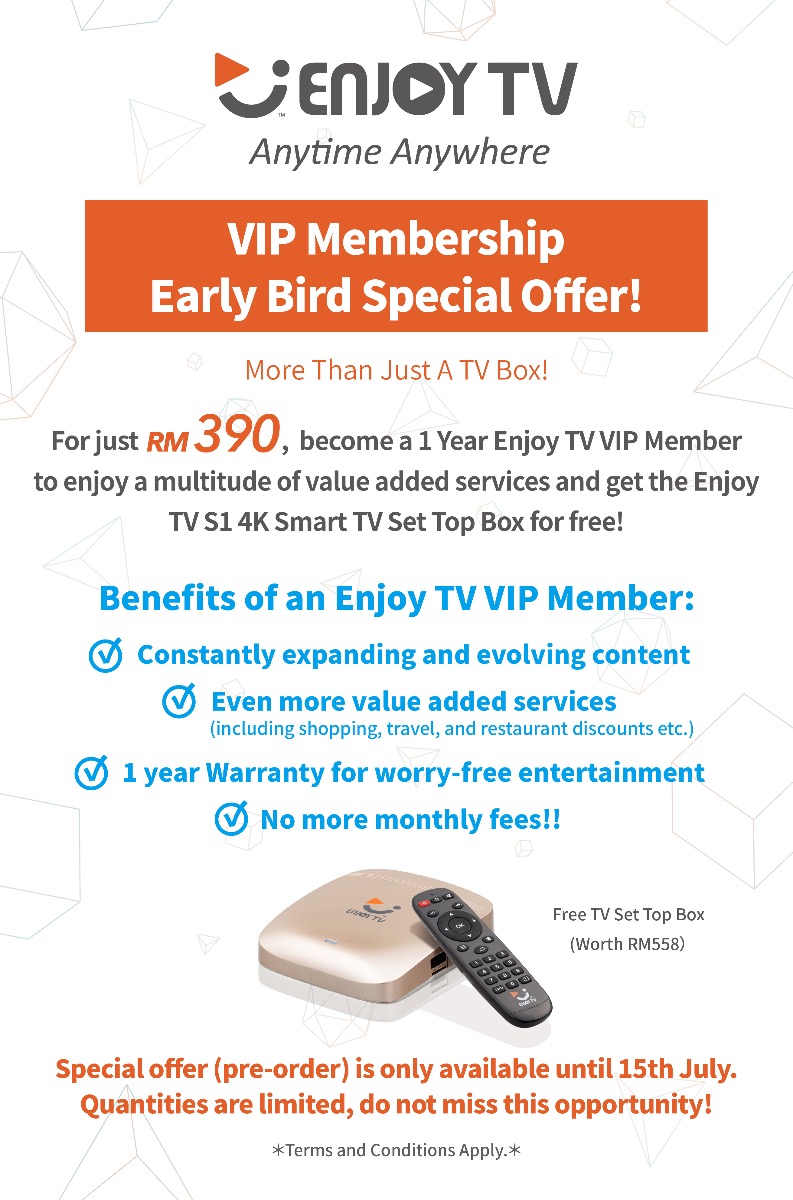 Enjoy S1 Pre-orders will be fulfilled starting from 15th July 2018. Due to high demand, we cannot confirm your precise delivery date until further notice. Once your order is ready, we will notify you regarding your shipment number.

All Enjoy TV VIP Membership subscriptions are non-refundable.
If you chose to not renew your VIP subscription after the 1-year expiry date, VIP contents will be revoked from your account. However, the Enjoy S1 TV Box will still be functioning, and we will provide basic content.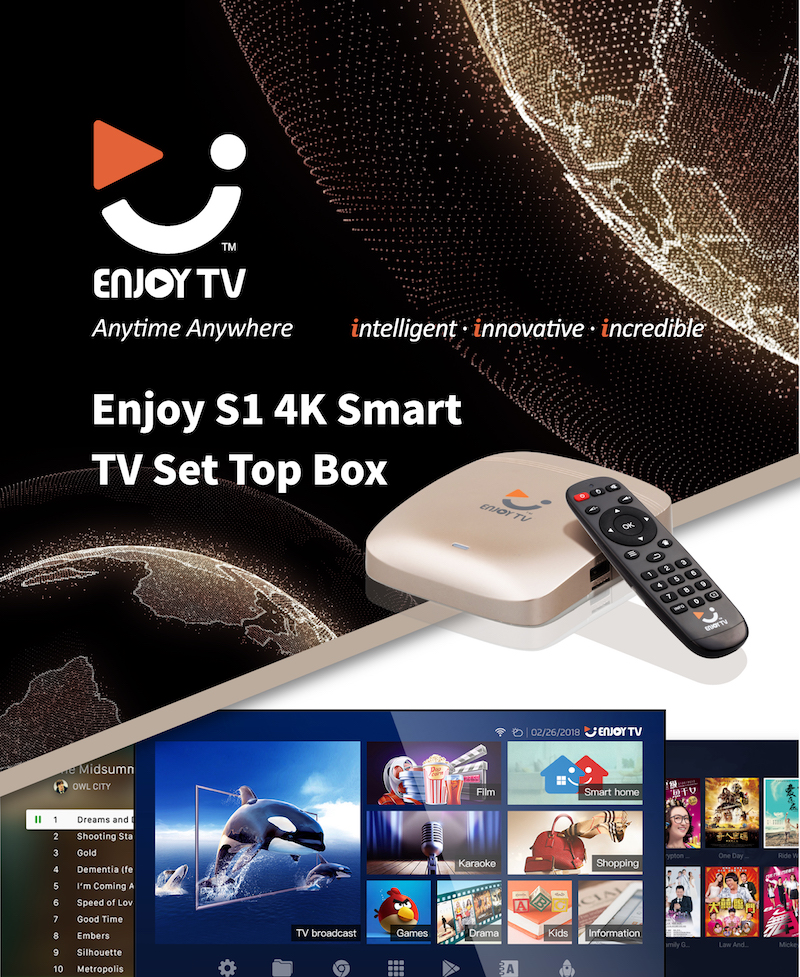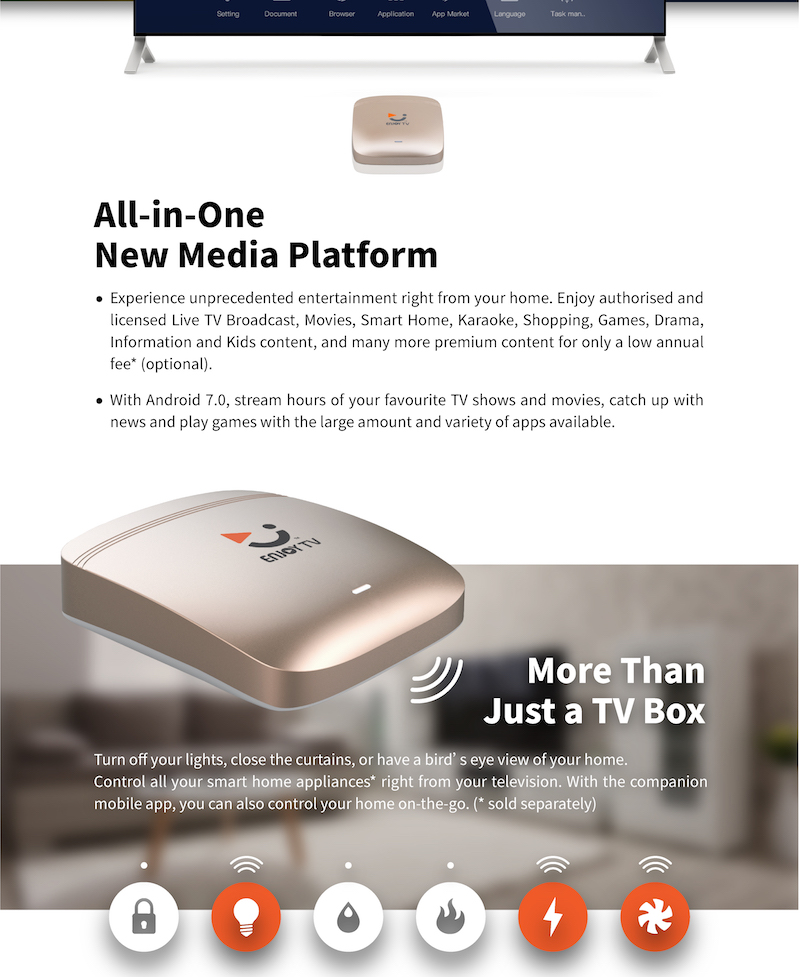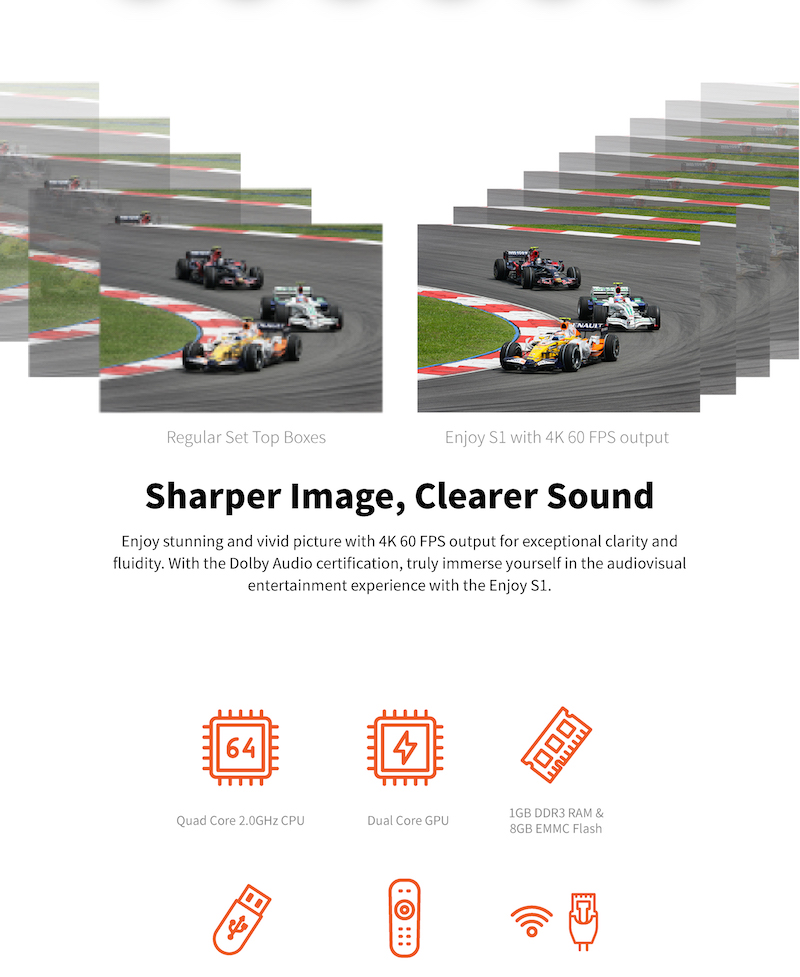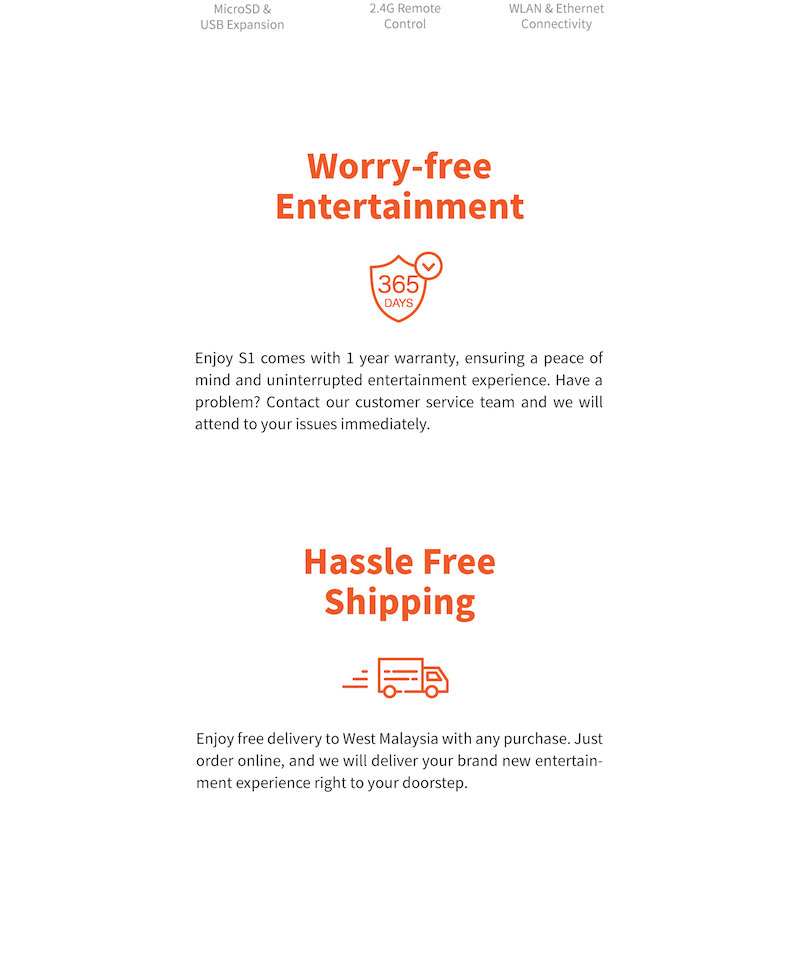 Whats's in the Box?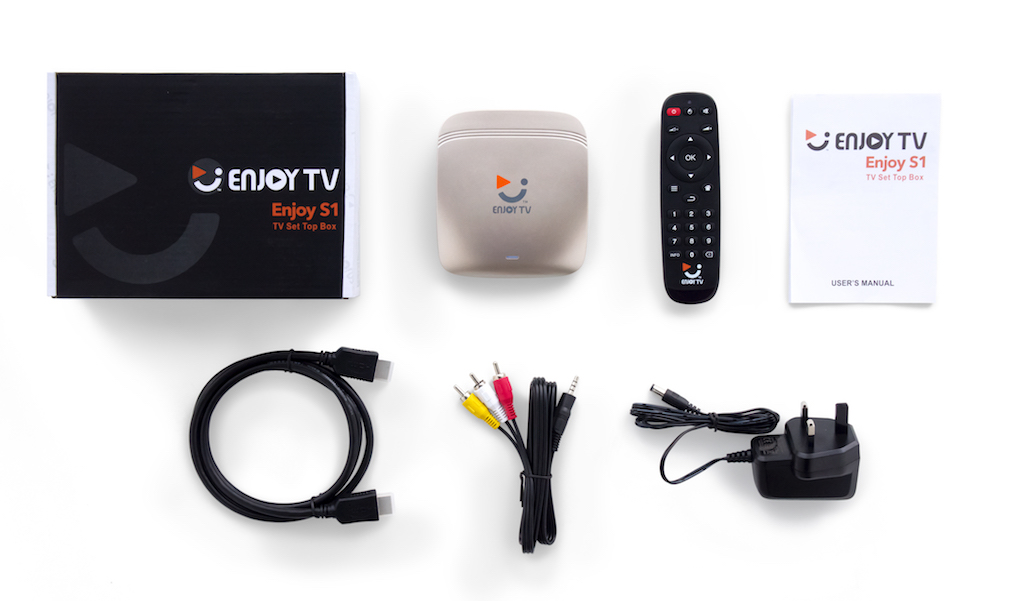 All orders deliver within West Coast Malaysia are Free of Delivery Charge. Your order will be ready in about 24 ~ 48 hours, Delivery will take between 3 ~ 7 working days for deliveries within Kuala Lumpur & Klang Valley Area. Out of Kuala Lumpur & Klang Valley area (West Coast Malaysia / Peninsular Malaysia) will take about 5 ~ 10 working days. Certain rural region may take longer delivery time and you may expect to be receive the order in about 7 days. For Sabah, Sarawak, Labuan region, delivery fees will be charged and it will require slight longer delivery lead time. Courier Delivery Service might be delayed due to Public Holiday.