Moon 17 Bubble Hair Color
Special Price
MYR149.00
Regular Price
MYR336.00
Important Information
Please note that the colour of free gift (2pcs) and travel bag (1pcs) will be provided at random.
Moon17 bubble hair color is ideal for grey/white hair coverage to create natural, long lasting hair color in only 15 minutes time.It is simple and easy which you can do it yourself even when taking bath.
It's liquid formula create convenient and efficiently penetrate into grey/white hair without harmful ingredient such as ammonia & PPD ( allergic ingredient).
Each pack contain hair color, user manual , glove.
It is recommended : 1 pack ( short hair), 2 packs ( medium hair), 3 packs ( long hair)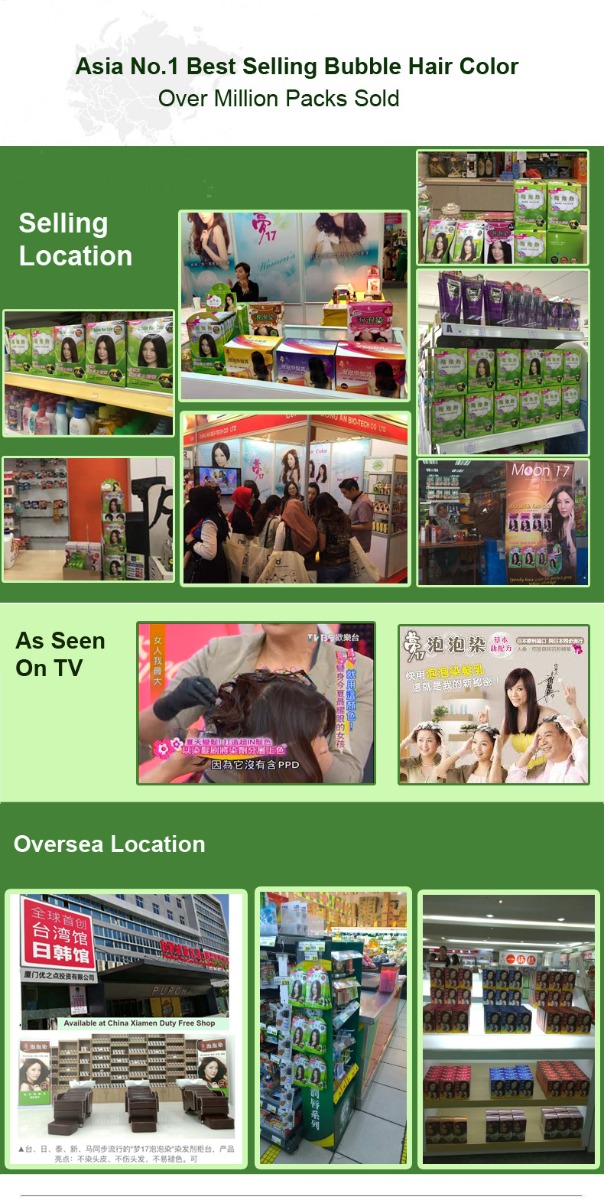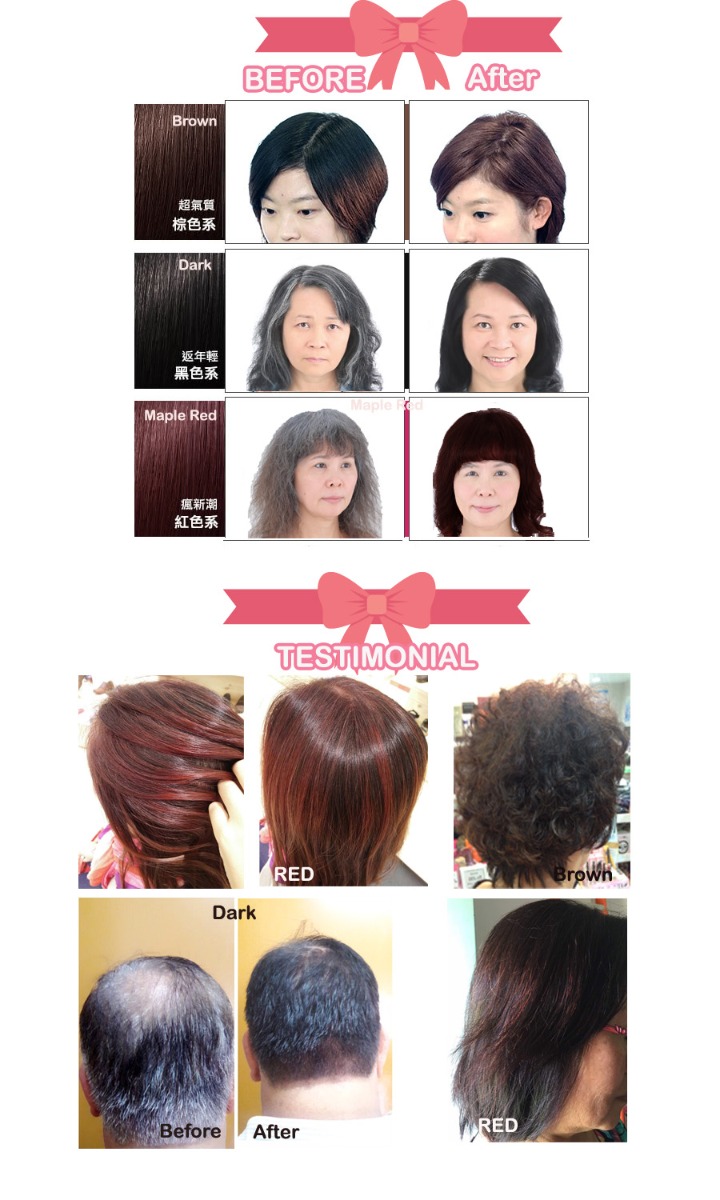 It is available in 3 colors: 1) Dark Cocoa 2) Mocha Brown 3) Maple Red Volumn:10ml + 10ml.
Main Benefit : 1) Contain natural herbal extract : Herbal Henna Powder, Argant Oil, Polygonum, Ginseng extract to protect your hair . 2) All natural ingredient.
Use Guide
1)Mix the liquid from pack 1 & pack 2.
2) Wear the glove and apply liquid bubble onto hair , concentrate cover on white/grey hair .
3) Leave the hair for 10-15 minutes. *Note for mocha brown hair color: if you wish to have lighter brown color , leave it for 8 minutes only . For rough hair or oily hair , we suggest leave it for 15 minutes.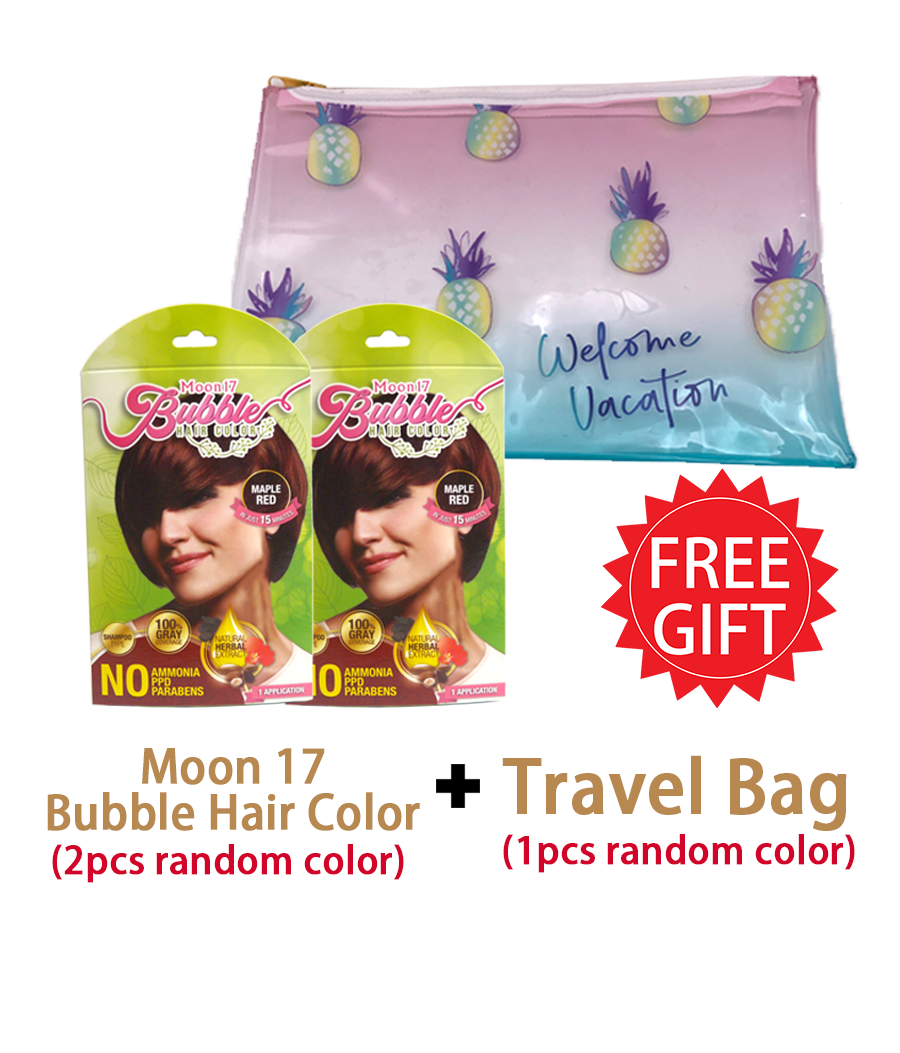 All orders deliver within West Coast Malaysia are Free of Delivery Charge. Your order will be ready in about 24 ~ 48 hours, Delivery will take between 3 ~ 7 working days for deliveries within Kuala Lumpur & Klang Valley Area. Out of Kuala Lumpur & Klang Valley area (West Coast Malaysia / Peninsular Malaysia) will take about 5 ~ 10 working days. Certain rural region may take longer delivery time and you may expect to be receive the order in about 7 days. For Sabah, Sarawak, Labuan region, delivery fees will be charged and it will require slight longer delivery lead time. Courier Delivery Service might be delayed due to Public Holiday.